Regular price
Rs. 4,499.00
Regular price
Sale price
Rs. 4,499.00
Unit price
per
Sale
Sold out
Introducing the P32 Sling 14, a PINBALL-protected DSLR camera bag designed for photographers seeking versatility and functionality. This waterproof sling bag, complete with a dedicated rain cover, offers spacious storage and customizable organization with its eight compartments.

The P32 Sling 14 shares the same features as the Sling 14 model but offers an increased size and capacity. With its eight compartments, this bag provides ample space to accommodate your DSLR camera, lenses, flashes, and other accessories. The compartments are designed for efficient organization, allowing you to keep your gear neatly arranged and easily accessible.

Constructed with waterproof materials, the P32 Sling 14 ensures that your camera and equipment remain protected from moisture and unexpected weather conditions. The included rain cover adds an extra layer of security, enabling you to confidently shoot in challenging environments without worrying about water damage.

The sling bag design of the P32 Sling 14 offers convenient access and comfortable carrying. The adjustable strap and padded back panel ensure a snug fit and even weight distribution, allowing you to carry your gear for extended periods without discomfort.

Equipped with PINBALL technology, the P32 Sling 14 comes with a comprehensive warranty, providing peace of mind and assurance of the bag's quality and durability.

Incorporating SEO keywords: P32 Sling 14, PINBALL-protected, DSLR camera bag, waterproof, rain cover, spacious storage, eight compartments, customizable organization, increased size, efficient organization, camera, lenses, flashes, accessories, sling bag design, adjustable strap, padded back panel, comprehensive warranty.

Carry your camera gear with confidence and convenience using the P32 Sling 14 DSLR camera bag. With its spacious storage, customizable organization, and waterproof construction, it offers versatility and reliable protection for photographers on the go. Stay organized and prepared for any shooting situation with the P32 Sling 14.
Share
View full details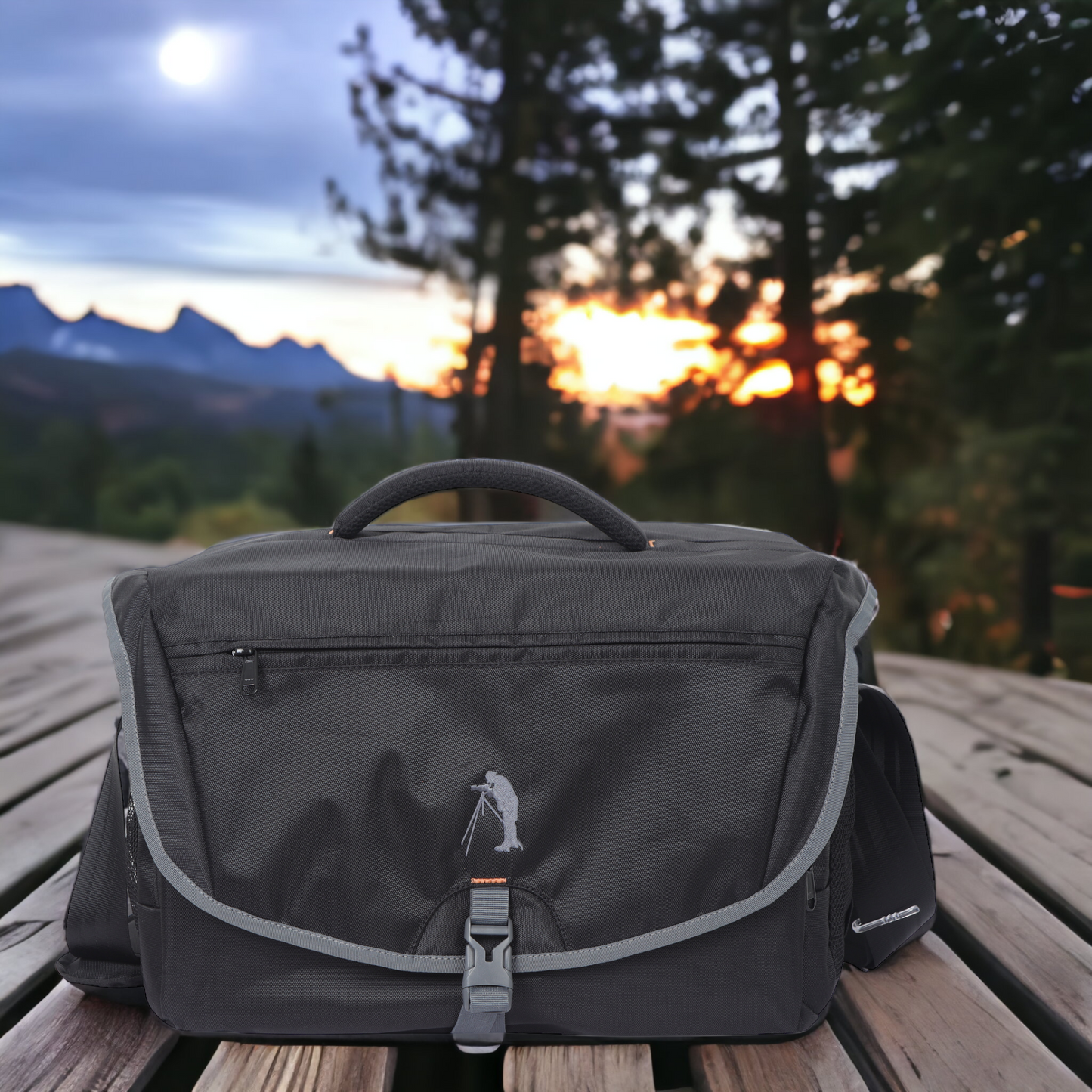 Good bag...
5lance 1DSLR...good finishing... Bag