Regular price
Rs. 6,699.00
Regular price
Sale price
Rs. 6,699.00
Unit price
per
Sale
Sold out
Introducing the P70 Magnet, the ultimate PINBALL-protected DSLR camera bag designed for professional photographers. This waterproof camera bag, complete with a dedicated rain cover, ensures your gear remains safe and dry in any shooting environment.
The P70 Magnet features a durable construction and waterproof materials, providing maximum protection for your DSLR camera and accessories. Whether you're shooting in challenging weather conditions or rugged environments, this camera bag keeps your gear secure and shielded from moisture and impact.
With its innovative zipper closure system, the P70 Magnet offers quick and easy access to your camera and accessories. The zipper closure provides a secure yet convenient way to open and close the bag, ensuring fast retrieval of your gear when every second counts.
Equipped with PINBALL technology, the P70 Magnet comes with a comprehensive warranty that covers any potential defects or malfunctions. This warranty provides peace of mind, knowing that your investment is protected and supported.
The P70 Magnet offers spacious storage and versatile organization options. Customizable compartments accommodate your DSLR camera body, lenses, and other essential accessories, ensuring easy access and efficient gear arrangement.
Comfort and functionality are paramount, and the P70 Magnet delivers with its ergonomic design. Padded shoulder straps and a breathable back panel ensure a comfortable carrying experience, even during long photography sessions or extensive travel.
Incorporating SEO keywords: P70 Magnet, PINBALL-protected, DSLR camera bag, waterproof, rain cover, durable construction, magnet closure system, quick access, comprehensive warranty, spacious storage, versatile organization, customizable compartments, comfort, ergonomic design, padded shoulder straps, breathable back panel.
Experience the pinnacle of protection and convenience with the P70 Magnet DSLR camera bag. With its waterproof design, zipper closure system, and dedicated rain cover, your gear remains secure and dry in any shooting situation. Enjoy spacious storage, customizable organization, and ergonomic comfort for seamless photography sessions.
Share
View full details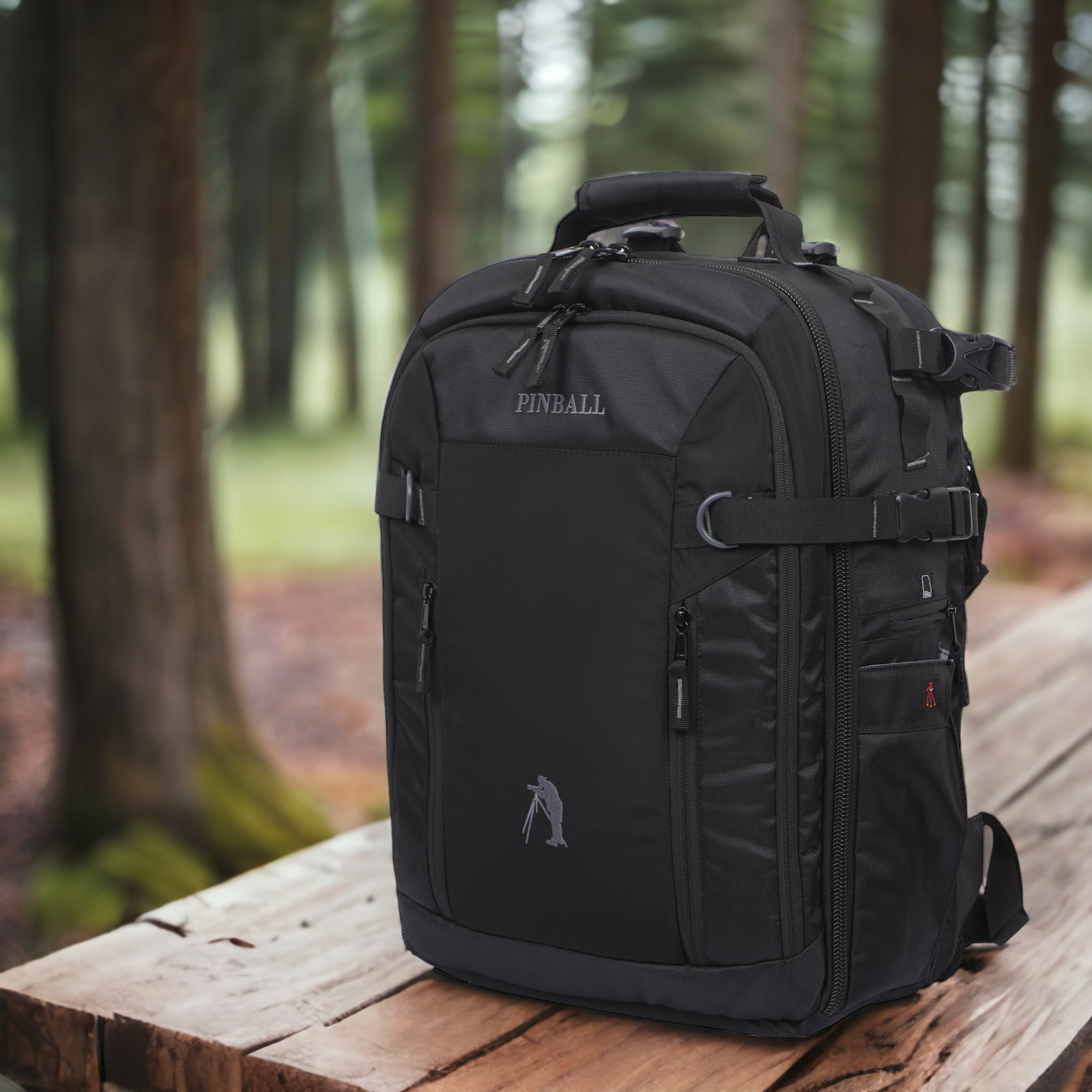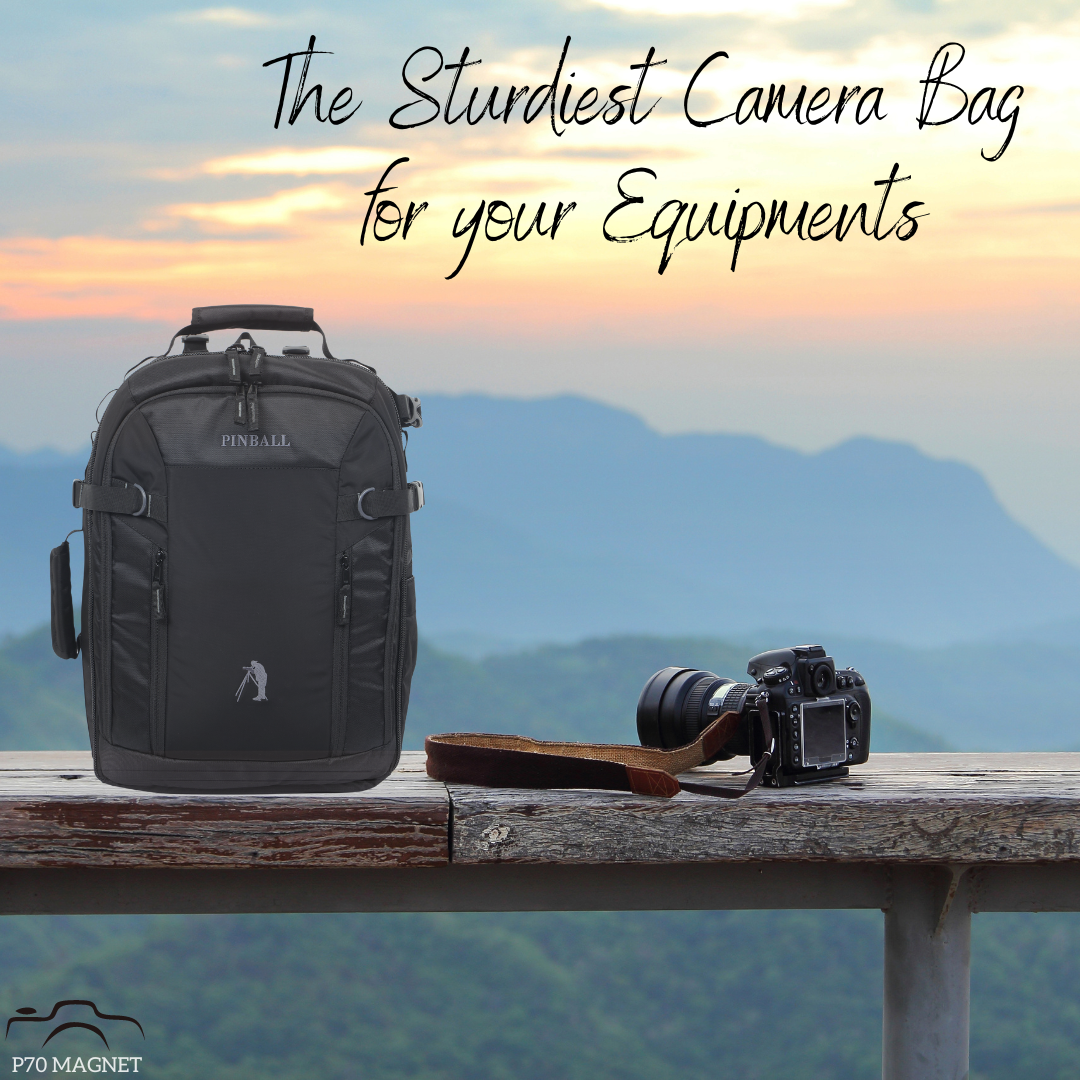 DSLR Camera Bag
It's an amazing and beautiful camera bag
Thank you
Professional Bag
I am Using Pinball camera bag since 2016, the quality of Pinball bags is extra ordinary, comfortable and light weight.
Revolutionize Your Photography Experience with the Pinball Magnet Camera Bag
As an avid photographer, I am constantly on the lookout for products that enhance my equipment's safety, convenience, and accessibility. The Pinball Magnet Camera Bag has undoubtedly exceeded my expectations in all these aspects and more. With its innovative design and superior functionality, it has truly revolutionized my photography experience.
The Pinball Magnet Camera Bag boasts a sleek and modern design that immediately caught my attention. Crafted from high-quality materials, it exudes durability and longevity. The attention to detail is evident in every aspect, from the reinforced stitching to the robust zippers. The bag's compact size doesn't compromise on space, as it comfortably accommodates my DSLR camera, lenses, and other accessories with ease.
The standout feature of the Pinball Magnet Camera Bag is its ingenious magnetic quick-release system. This innovative design allows for swift and effortless access to my gear. The strategically placed magnets securely hold the bag's flaps in place while still providing easy one-handed access. Gone are the days of fumbling with zippers or struggling to open and close compartments. The magnetic system ensures a seamless and efficient shooting experience, especially in fast-paced environments.
The Pinball Magnet Camera Bag excels in providing exceptional protection for my valuable equipment. The padded interior not only cushions my camera and lenses from accidental bumps and drops but also prevents scratches and dust accumulation. The adjustable dividers allow for customizable compartments, ensuring a snug fit for all my gear. Additionally, the bag's water-resistant exterior provides peace of mind, protecting my equipment from unexpected weather conditions.
The multiple exterior pockets provide ample space for storing smaller accessories such as memory cards, batteries, and cables. The dedicated tripod holder ensures that I can easily carry my tripod without any hassle. The inclusion of a rain cover adds an extra layer of protection during unpredictable weather conditions, giving me peace of mind when shooting outdoors.
In my experience with the Pinball Magnet Camera Bag, it has proven to be a game-changer. Its innovative design, outstanding build quality, and thoughtful features make it a must-have for any photographer. Whether you're a professional or an amateur enthusiast, this bag will undoubtedly elevate your photography journey. I wholeheartedly recommend the Pinball Magnet Camera Bag to anyone in search of a reliable, convenient, and stylish camera bag that offers unbeatable protection for their precious gear.
Magnet camera bag 👍
Good Quality Product,Perfectly suits my Camera.